Since September 2016 I'm hosting a brand new concert series in a beautiful synagogue based in the heart of Amsterdam.
Uilenburgersjoel
Nieuwe Uilenburgerstraat 91
Amsterdam
Concerts start at 20:15
www.uilenburgersjoel.nl / FB- Page
Tickets €15,- / Students €10,- (door only)
Info: uilconcerten@gmail.com
2020
January 15th 2020: A Fearful Fairy Tale
Helena Basilova presents her latest album A Fearful Fairy Tale, playing works by Prokofiev, Medtner, Mysakovsky + newly added repertoire by composers Kate Moore and Karen Tanaka. For this concert Helena collaborates with visual artist Vladimir Grafov.
Helena Basilova- piano
Vladimir Grafov- visuals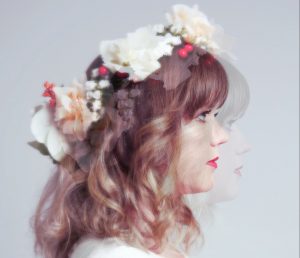 April 1st 2020: Doriene Marselje Solo
Harpist Doriene Marselje presents her newest solo show!
Doriene Marselje- harp
2018-2019
November 26th- 3 X SOLO
This season Helena Basilova is introducing guitarist Reinier Baas to co-host the concert series. Because this is already our 3RD SEASON, we also invited sound magician Joris Roelofs on bass clarinet to join us for a 3 X SOLO show.
You will hear compositions by Roelofs, Baas, Prokofiev and Medtner!
3 stories- 3 instruments- 3 styles
Joris Roelofs- bass clarinet
Helena Basilova- piano
Reinier Baas- guitar
Online tickets
December 24th- Mevrouw de Uil X-mas Special!
For all of you who don't have Christmas obligations or stressful decisions to make: please join us for an evening of nice music by Helena Basilova, Reinier Baas and their friends. We'll play X-mas music amongst other hits. Online tickets
January 21st- Welcome back Maya Fridman!
A warm welcome to cellist Maya Fridman who gave such a beautiful solo concert last season. This time Maya will play with Helena presenting works by Janacek and Shostakovich.
Special guest: Fuensanta Méndez solo on bass and voice! Online tickets
March 25th- James Oesi & Diamanda Dramm
James Oesi (double bass), Diamanda Dramm (violin) and Helena Basilova (piano) present works by Bach, Vasks, Beethoven and Bartok. Online tickets
Previous Concerts
2017-2018
November 13th 2017 20:15- Maya Fridman presents RED VELVET
With Maya Fridman on cello presenting her latest solo album RED VELVET.
Works by Karen Tanaka, Maurizio Bignone, Gaspar Cassadó, Kaveh Vares, J.S. Bach and Giovanni Sollima.
FB Event
January 28th 2018 17:00- Mevrouw de Uil Special Edition!
Presenting unknown works by composer Alexander Basilov.
Over the last year I have been working on archiving, publishing, recording and presenting compositions by my late father, who lived and worked in Moscow between 1946-2007.
Together with Maya Fridman-cello, Inessa Kouteinikova- voice, Irina Parfenova- piano and Donemus I Publishing house of contemporary classical music.
Notice: this concert will be planned on a SUNDAY at 17:00
In collaboration with Splendor Amsterdam.
FB Event
March 12th 2018 20:15- TRIO Bruinsma.Roe.Verhage
TRIO Bruinsma.Roe.Verhage speelt een sprankelende setlist met eigen composities, venijnige improvisaties en een glansrol voor Maurice Ravels kamermuziek.
Met Jeffrey Bruinsma (viool), Tony Roe (piano), en Geneviève Verhage (cello).
May 14th 2018 20:15- Helena Basilova plays Morton Feldman
At the last concert of this season, host and pianist Helena Basilova will play one of her all-time favourite compositions the Triadic Memories for solo piano by Morton Feldman. Please bring a yoga mat and/or pillows to sit comfortably.
2016-2017
September 26th 2016 20:15
Duo recital violin/piano with music composed in and around the year 1918. Works by Elgar, Debussy, Janáček, Bosmans and Korngold. Tosca Opdam – violin & Helena Basilova – piano
December 12th 2016 20:15
Lecture recital about composer Leoš Janáček. In this concert I will speak about Janáček's life, music and works, and performing his major piano pieces. Helena Basilova – piano
March 13th 2017 20:15
Duo with guitarist Reinier Baas
May 1st 2017 20:15
Olivier Messiaen: Quatuor pour la fin du temps
Tosca Opdam – violin
Amber Docters van Leeuwen – cello
Olivier Patey – clarinet
Helena Basilova – piano<