'Helena Basilova played sensitively and with Flair'
– The New York Times
Rooted in a deep understanding of tradition and interpretation, Basilova collaborates with composers and artists all over the world and is dedicated to finding new interfaces between performer and audience.
The continual longing for alternatives to the familiar makes Helena go places, see people and try things – for therein lies the possibility of finding a new insight, composition, sound or way of expressing herself.
Ever curious, Helena embraces extra-musical aspects that fit the context of a particular programme. As did Alexander Scriabin a century ago, when he combined sounds and colours. In 2016 Helena developed a visual-musical performance inspired by Scriabin together with video artists from DEFRAME collective. From this experience new collaborations followed and projects evolved with a.o. 4DSound, Salvador Breed, Nick Verstand, Vincent Rang, Boris Acket and Jurjen Alkema.
On her recording of piano works by Leoš Janáček, Dutch national newspaper de Volkskrant wrote: 'She sometimes blows a fresh breeze through the notes, but more often, the appropriate melancholy predominates.' The album with Eva van Grinsven called 'Rendez-vous Russe', presenting transcriptions for saxophone and piano of works by Prokofiev, Scriabin and Rachmaninov, was given the prestigious Echo Klassik Award. Her latest album with Morton Feldman's Triadic Memories is a monument to the lockdown of 2020, to the disorientation in time and to the unpredictability of our future.
In 2018 Helena presented and published music by her late father Alexander Basilov. His personal history drew a line from his teachers Alfred Schnittke and Lev Naumov all the way back to the famous Russian piano school of Heinrich Neuhaus. Helena's recording and publication of Basilov's music received international media attention.


Having music written for her from when she was seven years old, Helena feels a natural connection to contemporary music. It is something of a personal calling to lead the public to the most interesting works and enjoy exploring new territory together. In addition Helena also composes herself and has presented her work on festivals as Amsterdam Dance Event and Fiber. Helena performed, among others, at Carnegie Hall (Weill Recital Hall, New York City), Hyogo Performing Arts Centre (Japan), Rachmaninov Hall (Moscow), Concertgebouw Amsterdam, the NCPA in Mumbai and the Banff Centre (Canada).
Upcoming projects include composing new music-score for Aelita a Sovjet movie from 1924 together with Salvador Breed. A new solo program Crystalline with works by Olivier Messiaen, Tristan Murail and Karen Tanaka and a new analogue AV installation together with Vincent Rang and Shoal. Also 2022-2023 will present a new version of Julius Eastman's monumental Gay Guerilla.
Helena Basilova has received scholarships from NYU New York, Nuffic, NFPK, Prins Bernard Cultuurfonds,Amsterdam Arts Foundaton and Josepha Brouwer Scholarship Foundation. She has finished piano studies at the Conservatory of Amsterdam and the New York University with highest distinction and plays on a Steinway Grand Piano, kindly lent to her by the Dutch National Music Instrument Foundation. From September 2016 Helena works as a Piano Professor at the ArtEZ Conservatory in The Netherlands.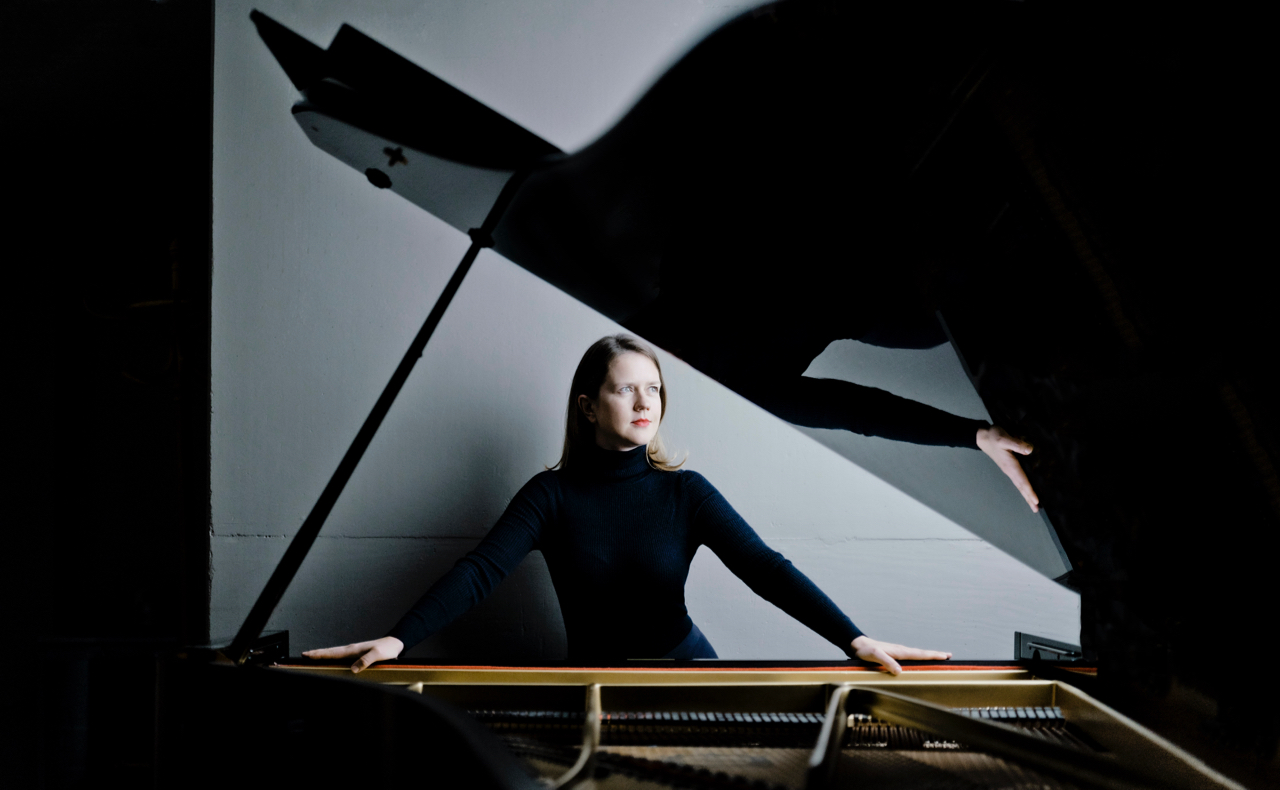 Listen or purchase Helena's music here: